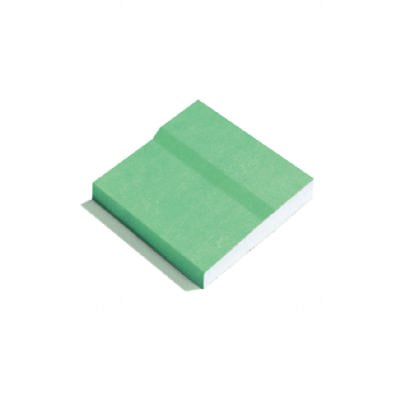 A board with water resistant additives designed for use in humid areas. Complies with BS EN 520 Type H1 (formerly BS1230 Type 3 and 4).
Moisture resistant wallboard is available in 12.5mm and 15mm thickness. It can be finished in the same way as standard board.
This product is installed when superior moisture resistance is required e.g. bathrooms and wetrooms.
For high humidity areas, upgrade to GTEC Aqua Board.