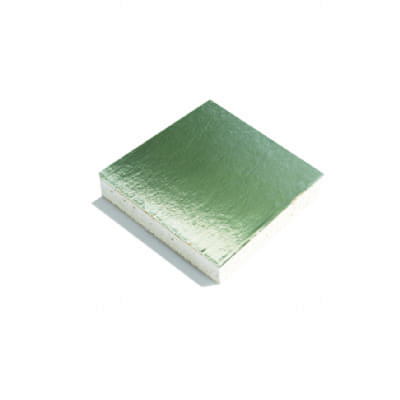 GTEC Vapour Board by Siniat is standard plasterboard with an additional laminated vapour control layer. Complies with BS EN 520 Type A (formerly BS1230 Type 1) and BS EN 14190.
Vapour resistant wallboard is available in 9.5mm, 12.5mm and 15mm thickness. It can be finished in the same way as standard board.
This product is foil faced on one side and is installed where a vapour barrier is required.